Cub Cadet FAQ's
Wideframe Speed Control Handle Slop Fix
Info Posted on ihcubcadet.com by me
On the slop in your linkage, some slop is normal with a 30 year old machine, but if it is too much you will get a speed change going up and down hill even if your trunion bracket is perfect. When you are working the hydro hard there is always pressure on the trunion shaft and all that prevents it from changing is the friction setting on your speed control lever and the linkage in between so if the linkage has a lot of slop you will experience a speed change.

I decided I wasn't gonna wait for parts on the SLOPPY Hydro Lever.
I started out with this,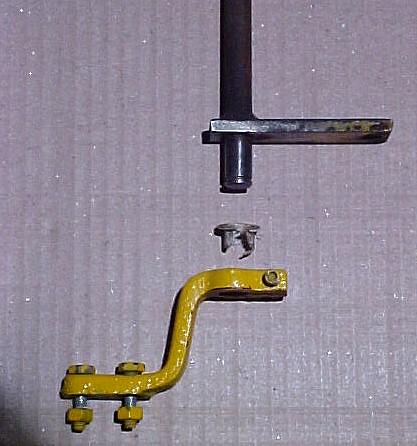 Then I noticed the groove in the end of the shaft, Which gave me an idea to
improve on the design.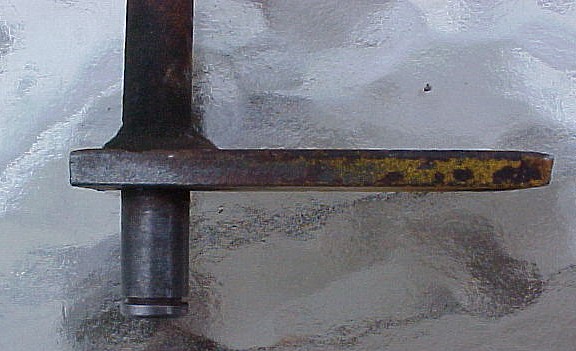 I went to my local hardware store and picked up 2 nylon washers 1/8" thick.
And my neighbor is a new car dealer so I raided his parts shelf for the insert bushing,
#20 in the picture at the bottom of this page, which is a nylon bushing for the seat
adjuster on a Ford Astro van.
I actually used to machine washers (only one shown in the picture).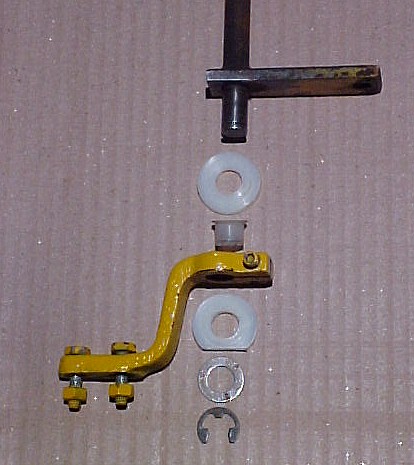 And ended up with what I think will help a bunch.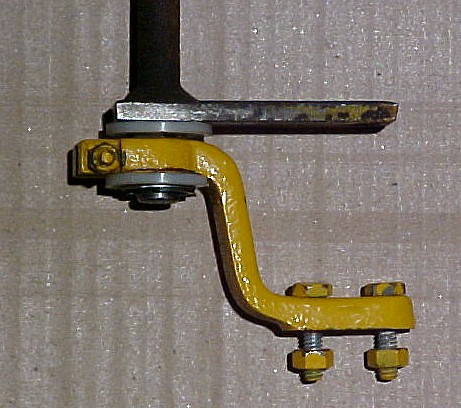 Which IMHO is much better than this setup,