Cub Cadet FAQ's
Balance Gear Removal
Info By Art (Home of the Plow Special) Aaytay
The balance gears are not too difficult to remove....or at least do not require you to disassemble the entire engine.
Just remove the engine from the tractor, flop it over on the work-bench, and remove the oil-pan..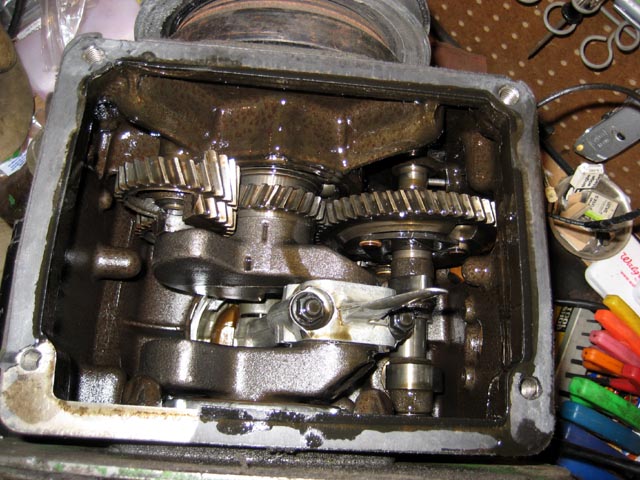 You'll find the balance-gears near the bottom of the engine.
The lower gear comes off with removal of the snap ring, the upper gear will need to be "disassembled" with a hammer and chisel.
Just rotate the gear so that the "webbed" portion is facing you, and it will crumble easily.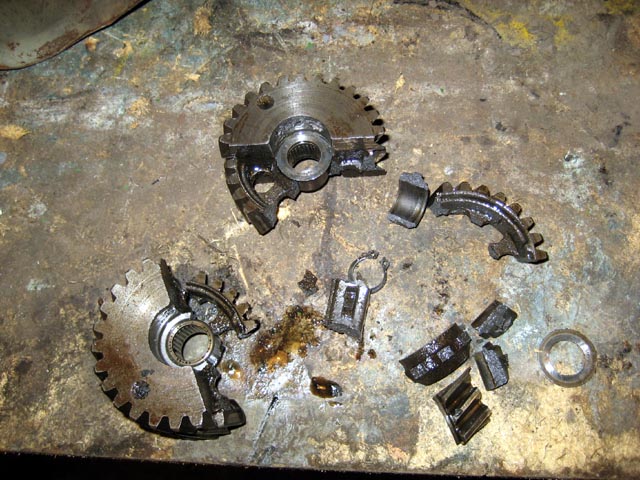 Slap the oil pan on with a new gasket and your back in business.