Cub Cadet FAQ's
Mower Deck Belt Alignment Procedure
In order for your PTO Mower Deck Belt to run properly and give you satisfactory performance and longevity, a proper alignment is imperative.
First, the routing from the PTO to the Mule Drive Pulleys should place the belt directly under the PTO making a 90° angle. This assures proper tracking and reduces belt wear.
Second, the Mule Drive Pulleys must be adjusted to reflect an equal distance from the front of the Mule Drive Bracket.
The following diagram indicates the proper routing and adjustments.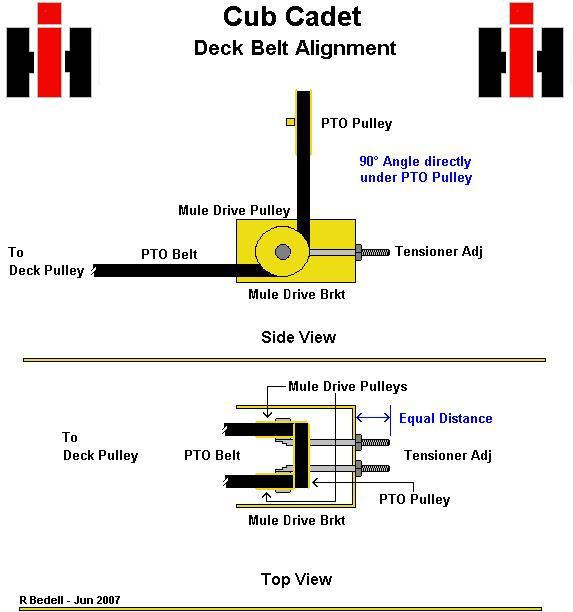 Copyright Cubfaq.com. All rights reserved. 2005-07